Organizations that use traditional Business Intelligence technologies including IBM Cognos® with Framework Manager and, SAP Business Objects® with a Universe, have experienced the benefit of the semantic layer. The challenge with the BI semantic layer is that it is only used by the same BI technology.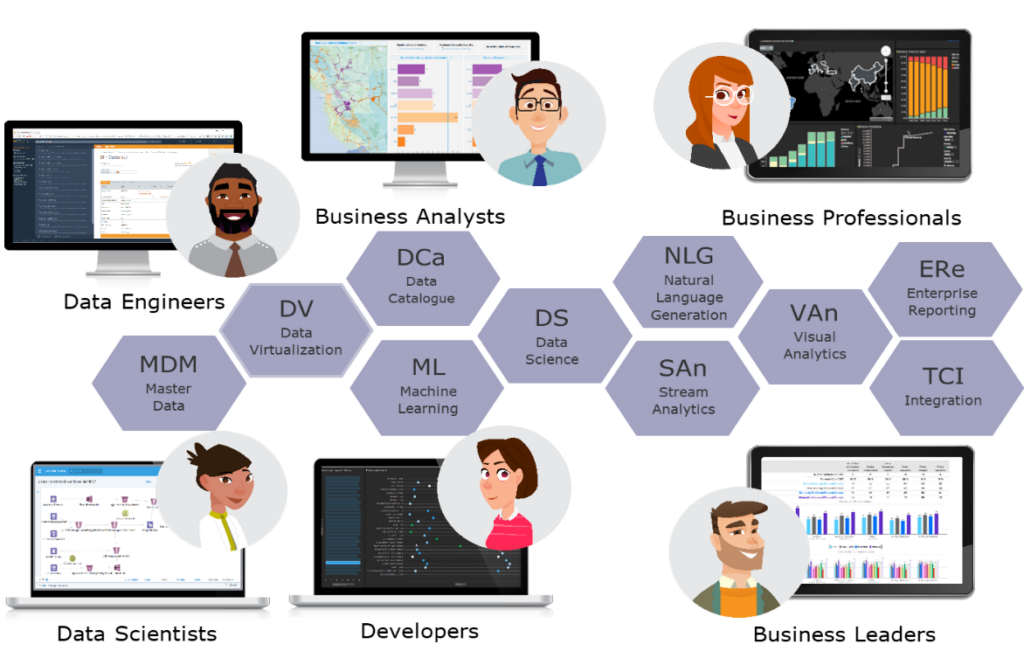 Advanced analytic solutions include visual discovery and dashboards, natural language generation, streaming analytics, and data science (artificial intelligence, machine learning, and predictive analytics).
The process of moving all data into a data warehouse and selecting a single technology to report on this data is no longer efficient. 
TIBCO® Data Virtualization
As a modern data layer, the TIBCO® Data Virtualization system addresses the evolving needs of companies with maturing architectures. Remove bottlenecks and enable consistency and reuse by providing all data, on demand, in a single logical layer that is governed, secure, and serves a diverse community of users.