Augmented Intelligence
Intuitive data visualizations and predictive analytics, reporting and dashboards embedded within key applications, and streaming analytics combining real-time connectivity with analytical insights. Genware Computer Systems supplies services and technologies to meet analytics needed for all digital business initiatives.
Data Visualization
Data Visualization is very often the first step in comprehending and communicating analytics because humans are much better at understanding data when it's presented graphically rather than numerically. When data is visualized, it's easier to see emerging trends, the very first step in deriving insight. Data visualization is also a powerful way to communicate a finding because the fast intuition possible supports easier collaboration and faster innovation. With ubiquity of data, data visualization technology is increasing in use and proliferating across multiple disciplines.
Natural Language Generation
Natural Language Generation (NLG) transforms data into written narratives. These narratives provide the reader with a clear interpretation of the information being provided as a personal message, for any industry and application and in almost any language of choice. NLG can be added to Visual Analytic Dashboards, financial reports and client communications. The Genware team can deliver the enterprise-ready NLG solution you need.
Data Science – Advanced Analytics
Going beyond business intelligence to find hidden patterns in data, advanced analytics includes techniques like cluster analysis, complex event processing, data mining, forecasting, graph/network analysis, machine learning, multivariate statistics, neural networks, optimization, predictive analytics, real-time or stream analytics, text mining, simulation, and visualization.
Streaming Analytics
Analyze and act on IoT and other streaming data with real-time systems deployed at a fraction of the cost and risk of other alternatives.
Data Management
Data Management enables consistent accessibility, delivery, governance, and security of data to meet an organization's requirements using tools including master data management, data virtualization, data catalog, and self-service data preparation and wrangling.
Integration
Digital business changes business models and creates new revenue opportunities. It requires the ability to connect all systems and data sources and make them available in a single, seamless, trusted view for actionable insights, decisions, and business processes.
SERVICES
Evaluate

Evaluating software can be complicated. Let our team assist you with identifying your needs and providing custom demonstrations of leading edge technologies

Getting Started

Cloud or On-Premises, running your Analytics software requires administrative skills. Our team can assist you with installations, configuration, security, and managed services.

Assist

Training, Coaching, Content to get you started. Coaching sessions for tasks such as loading data to creating advanced dashboards.

GROW

Joint Project building - Advanced data sourcing - Integration - Staff Augmentation
Products
Applications and Accelerators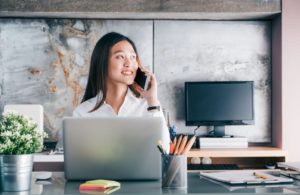 Dental Service Organizations and Multi-Clinc practices leverage Gi-Dental to analyze and optimize operations. Includes Ad-Hoc analytics.
Performance Management – Finance, AR, Billing, Aging, Adjustments Marketing – Patients, Demographics, Insurance Carriers Operations – Appointments, Patients, Scheduling, Patient Retention, Scheduling, Walkouts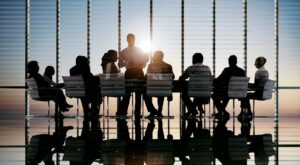 Gi-HR Allocate
Staffing Organizations that manage large human resource pools that are assigned to customer projects can gain insight into the full lifecycle of Pipeline, Project, Person, Allocation, and Actual Time Spent using Gi-HRAllocate.
Advanced Analytics of Pipeline, Projects, People, and Timesheets in Gi-HRAllocate enables easy management of your Human Resource allocations.
Hyper-Converged Analytics for Manufacturers and Producers for a Next Generation Intelligent Digital Plant. Predict process performance metrics such as Process Capability Indices (Cpk's), utilizing Six Sigma Methodology.
Hyper-Converged Analytics Blueprint which processes source data, applies predefined machine learning models, and includes advanced analytics.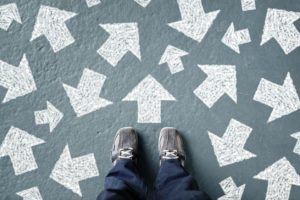 Customer Health Dashboard is used to identify risk and provide the organization a prioritized list of accounts to engage with.
Increased Customer Engagement Reduced churn via proactive management of risk Increased renewal rate & upsell Increased Cross-Functional Account Management
Build and update PowerPoint® presentations from the content in your TIBCO Spotfire® dashboard.
Export whole TIBCO Spotfire® dashboard tabs, individual visualizations, images, text, tables, document property values, and more, and put them exactly where you want them in your PowerPoint® presentation.
Partners
Genware partners with leaders in Analytics
Genware CHANNEL
Genware YouTube
Genware Computer Systems - 2021 TIBCO Partner of the Year
Gi-Dental Practice Analytics - The Business of Dental Practice Management
IOT for Connected Vehicles
TIBCO Data Science Integration -integrating SAS using Carolina
TIBCO® Data Science - Team Studio Presentation
TIBCO® Data Science - Team Studio - an introduction
Natural Language Generation using Arria
An introduction to Genware Computer Systems
Detección de anomalías con TIBCO Spotfire y TIBCO Streaming
Semantic layers in traditional Business Intelligence need to cater to new Analytics Technologies.